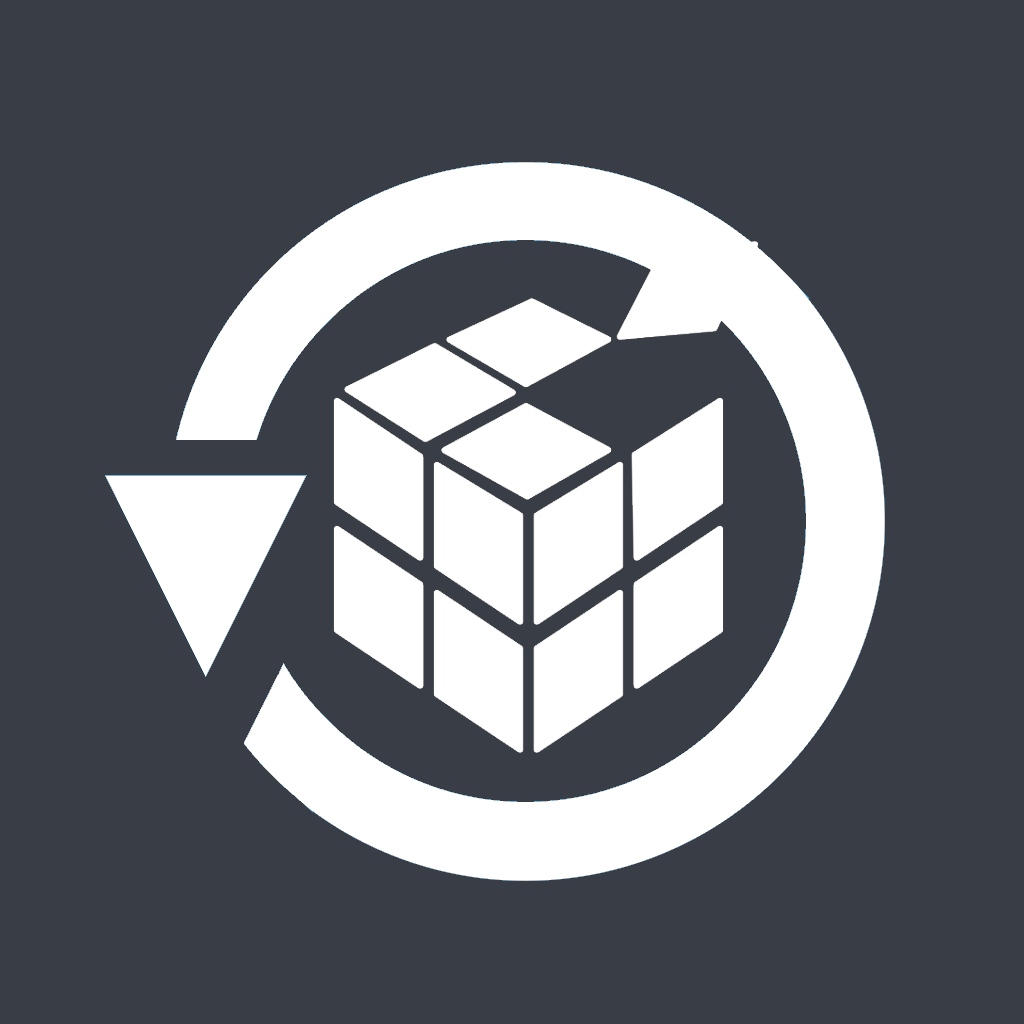 RecoveryRobot® Pro 2019
Full-featured data recovery software for recovering files under almost any conditions
How to Enable USB Debugging on Android Device
Before connecting your Android device to a PC computer with a USB cable, you will need to enable "USB Debugging" so that RecoveryRobot can recognize your Android device and the SD card in it. In some cases the Android device can be recognized without this action. This action will do
NO
damage to your Android device. Please follow these steps to enable "USB Debugging" on your Android device.
For Android 4.2 or newer: Enter "Settings" > Click "About Phone" > Tap "Build number" for several times until getting a note "You are under developer mode" > Back to "Settings" > Click "Developer options" > Check "USB debugging'
For Android 3.0 to 4.1: Enter "Settings" > Click "Developer options" > Check "USB debugging"
For Android 2.3 or earlier: Enter "Settings" > Click "Applications" > Click "Development" > Check "USB debugging"
RecoveryRobot® Pro: Full-featured Data Recovery Software
RecoveryRobot Pro is designed as an all-purpose data recovery software for recovering your precious data under almost every data loss scenario. While it's very versatile in its data recovery capabilities, it does not require professional skills during the data recovery process.
How does it work?
The whole data recovery process is designed as step-by-step, so all you need to do is clicking the mouse.
Step1. Download and install RecoveryRobot on your PC
Step2. Scan the drive where the lost data/file is located
Step3. Find and recover the lost data/file in the scan results
What RecoveryRobot Pro is capable of?
Recover accidentally deleted data or files emptied from Recycle Bin and files deleted by using SHIFT+DELETE key, etc.
Recover data or file from damaged or formatted hard drive or the hard drive is inaccessible for unknown reason.
Recover data or file from the partition or external storage devices like memory stick, memory card and flash drive.
Data recovery from lost or deleted partitions when hard drive crashed, MBR corrupted, disk repartitioned (fdisk) or overwritten
Recover lost image, audio, and video files from hard drives, USB drives, SD cards, Camera, and other memory card.
Recover deleted data, photos, videos from the inaccessible or formatted memory card of your mobile phones.
Recover lost, deleted, corrupted or formatted photos and video files from various memory card types.
Recover data or file under other circumstances not listed above.
Why Choose RecoveryRobot Pro?
It has a comparatively high data recovery success rate.
It's easy-to-use and does not require professional skills.
It's comprehensive in dealing various data loss situations.
It has a very fast scanning speed so you don't have to wait long.
It's a DIY process and you don't want a third party to handle your private data.
It's small in size and consumes very little computer's resources.
Do-It-Yourself, Step-by-Step Data Recovery; No Technician Is Needed.
Step 1. Install RecoveryRobot Pro
Download and install RecoveryRobot Pro on your PC. Please make sure you installed RecoveryRobot Pro on a different path other than where the lost data or file is located, so as to avoid overwriting the data or file you want to recover.
Step 2. Scan Your PC or Drive for Lost Data
Please select the drive (local or removable) or partition you want to restore data from and click "Scan" button to start a scan for recoverable data. You can scan a partition or the entire drive or the removable devices such as SD card and USB drives from which you need to recover your data.
Step 3. Locate and Save the Recovered Data
After scan is complete, you can browse and preview the files listed in the original tree structure of the partition or drive. After you decide which files you want to recover, please select them all and click the "Save" button. Choose the path you want to save these files to and it's done. Now you can see the recovered files in the destination folder.
RecoveryRobot Is Recommended by Both Pro and Ordinary Users

Ann Lawrence
Scunthorpe, UK
"I am very impressed with the software for ease of use and clarity of guidance, It certainly saved the day and I am delighted."

Raymond Cowie
Loughborough, UK
"I cannot thank you enough and would highly recommend you to anyone who loses important stuff from their computer."

Jay Douglass
Seattle, USA
"I cannot afford not to have it on my computer. It's like having fire, theft and flood insurance on your home, but on your hard drive."

Stephanie Fairey
Adelaide, Australia
"You have saved me a lot of money and returned some irreplaceable data to me, and I am extremely grateful."

Jasmine Reeves
Belleville, IL, USA
"I am a happy camper with a big sound of RELIEF. RecoveryRobot saved me from a huge bill and from a sleepless night! Awesome."
Submit your review

Submit

Cancel
RecoveryRobot
Average rating:
0 reviews
RecoveryRobot Technical Specifications
Supported Storage Devices
DE HDD, SATA HDD, SCSI HDD, FireWire HDD, SSD, USB HDD, External HDD, Hardware RAID, Floppy drive, USB flash drive, Compact flash card, Secure Digital card, Memory card/Memory stick, Micro card, Zip drive, IPod, Other storage devices
Supported Graphics File Formats
3d Studio Max file(.max), ANI file(.ani), Adobe Illustrator file(.ai), Bitmap file(.bmp), COREL Draw file(.cdr), Corel Draw Corel RAVE Image file(.clk), Corel Draw Vector Image file(.cmx), Canon Raw graphics file(.crw), Cursor file(.cur), AutoCAD Drawing file(.dwg), AutoCad DX File(.dxf), Enhanced Metafile(.emf), Encapsulated Postscript file(.eps), Freehand 10 file(.fh11), GIF graphics file(.gif), Icon file(.ico), JPEG Graphics file(.jpg.jpeg), Portable Network Graphic file(.png), Adobe Photoshop file(.psd), Paint Shop Pro file(.psp), Q uattroPro 7 File(.qpw), Corel Presentation File(.shw), Tagged Image File(.tif)
Supported Archives File Formats
Cabinet file(.cab), CHM file(.chm), CSL file(.csl), GZIP compression file(.gz), LZH compression file(.lzh), RAR compression file(.rar), TAR archive file(.tar), Zip compression file(.zip),
EXFAT, NTFS5, NTFS, FAT32, FAT16, FAT12
Supported Operating Systems
Windows 10, Windows 8, Windows 7, Windows Vista, Windows XP, Windows Server 2008, Windows Server 2003
Supported Document File Formats
Microsoft Word Document(.doc), Help file(.hlp), HTML Documents file(.htm/.html), MOF file(.mof), Microsoft Project file(.mpp), Microsoft OneNote file(.one), Adobe Portable Document(.pdf), Microsoft PowerPoint Presentation file(.ppt), Microsoft Publisher Document(.pub), Rich Text Document(.rtf), True Type Font file(.ttf), Microsoft Visio Drawing(.vsd), WordPerfect file(.wpd), WordPerfect Documents and Graphics v8(.wpg), Microsoft Excel XML Documents(.xls), 3DS file (.3ds)
Supported Multimedia File Formats
3GP Multimedia file(.3gp), Audio Streaming Format file(.asf), AU file(.au), Audio Video Interleave file(.avi), Musical Instrument Digital Interface file(.mid), MOV Multimedia file(.mov), MP3 Music file(.mp3), MP4 Multimedia file(.mp4), ShockWave Flash file(.swf), WAVE Multimedia file(.wav), WMF Multimedia file(.wmf)
Supported Email File Formats
Outlook Express Email file(.dbx), Outlook Email file(.pst)
Supported Database and Financial File Formats
Access Project file(.adp), Access Database file(.mdb)
Supported File Search Parameter
File Name, File Extension, File Mask, File Location, File Type, Date Modified, Date Created, Date Accessed, File Size, Case Sensitive
Supported Memory Card Manufacturers
SanDisk, Kingston, KingMax, Sony, Lexar, PNY, PQI, Toshiba, Panasonic, FujiFilm, Samsung, Canon, Qmemory, Transcend, Apacer, PRETEC, HITACHI, Olympus, SimpleTech, Viking, OCZ Flash Media, ATP, Delkin Devices, A-Data, and almost all digital camera memory card brands in the market