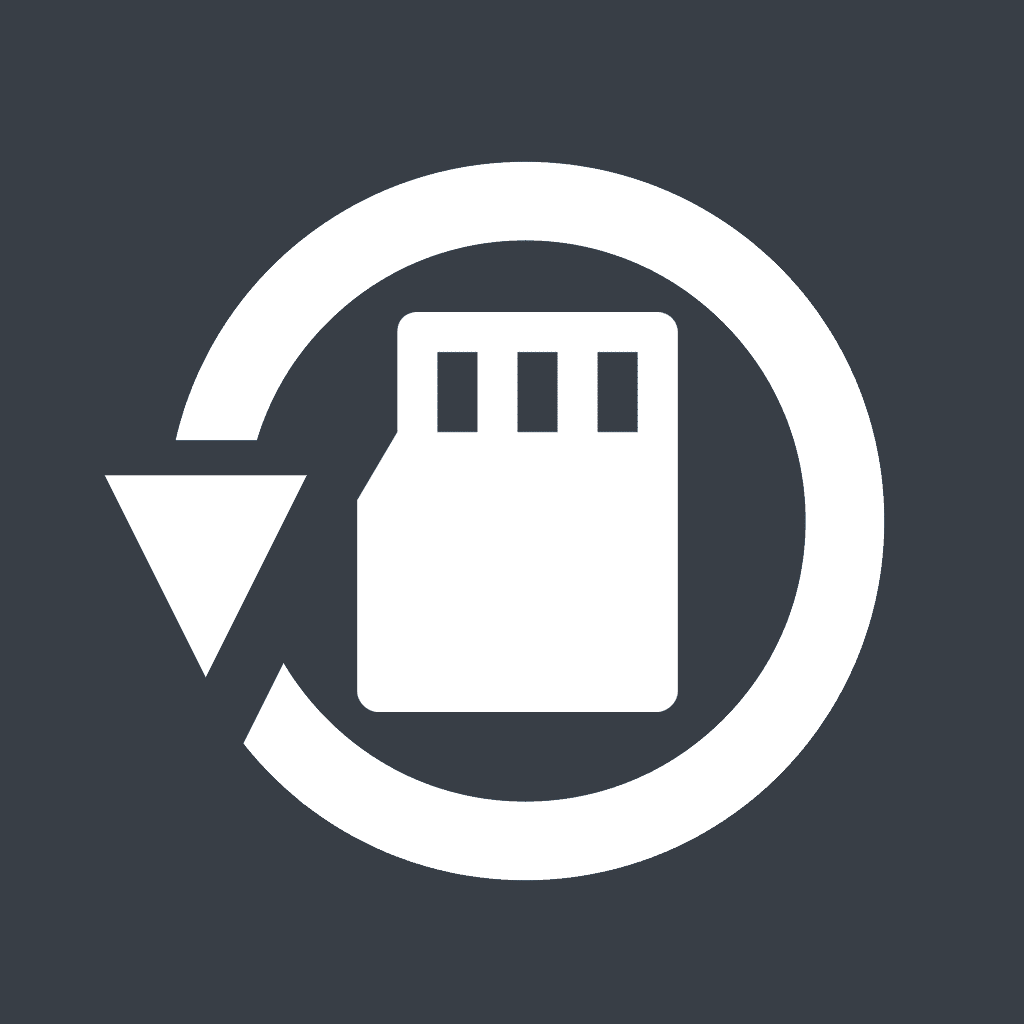 RecoveryRobot® Memory Card Recovery
Powerful memory card recovery software for recovering photo, video, and file from memory card used in digital camera or mobile phone
Recover from SD, SDHC, microSD, miniSD, CF, SmartMedia, MMC, XD, and more
Do-It-Yourself, Step-by-Step Memory Card Recovery; No Technician Is Needed.
Step 1. Connect Your Memory Card to Your PC
Before starting using RecoveryRobot Memory Card Recovery to recover your files, please make sure you have put your memory card in a card reader and connect it to your PC. Make sure you have installed all the required drivers or software to show the memory card properly in your PC, or your memory card will not be recognized.
Step 2. Scan the Memory Card for Recoverable Files
After you connected your memory card to your PC. The card will show in RecoveryRobot Memory Card Recovery, simply click the "Scan" button to start a scan for recoverable files. Please note the time it takes to complete the scan is determined by the volume of the memory card.
Step 3. Locate and Save the Recovered Data
After scan is complete, you can browse and preview the photos listed in the original tree structure of the memory card. After you decide which files you want to recover, please select them all and click the "Save" button. Choose the path you want to save these files to and it's done. Now you can see the recovered files in the destination folder.
RecoveryRobot Is Recommended by Both Pro and Ordinary Users

Ann Lawrence
Scunthorpe, UK
"I am very impressed with the software for ease of use and clarity of guidance, It certainly saved the day and I am delighted."

Raymond Cowie
Loughborough, UK
"I cannot thank you enough and would highly recommend you to anyone who loses important stuff from their computer."

Jay Douglass
Seattle, USA
"I cannot afford not to have it on my computer. It's like having fire, theft and flood insurance on your home, but on your hard drive."

Stephanie Fairey
Adelaide, Australia
"You have saved me a lot of money and returned some irreplaceable data to me, and I am extremely grateful."

Jasmine Reeves
Belleville, IL, USA
"I am a happy camper with a big sound of RELIEF. RecoveryRobot saved me from a huge bill and from a sleepless night! Awesome."
Average rating:
99 reviews
Jan 19, 2021
Ist ok
Easy to use and has restored my files. I think it's good.
Jan 9, 2021
on yıldız bile az
A super program! I was making a mistake to format a 16 GB flash drive, don't format it, you'd delete everything, there were photos in it, I thought I'd never be able to open it.
Jan 1, 2021
Alles super
The program is running very slowly. With my 500 GB stick, the program took 36 hours. In the end, however, all the data was restored. That is how it should be.
Dec 19, 2020
Süper
this recovery software is one of the best I've ever used
Nov 20, 2020
Восстановление диска
It's a great program! In five hours of processing, I received a full layout of the contents of the 1TV disk, with lost sections.