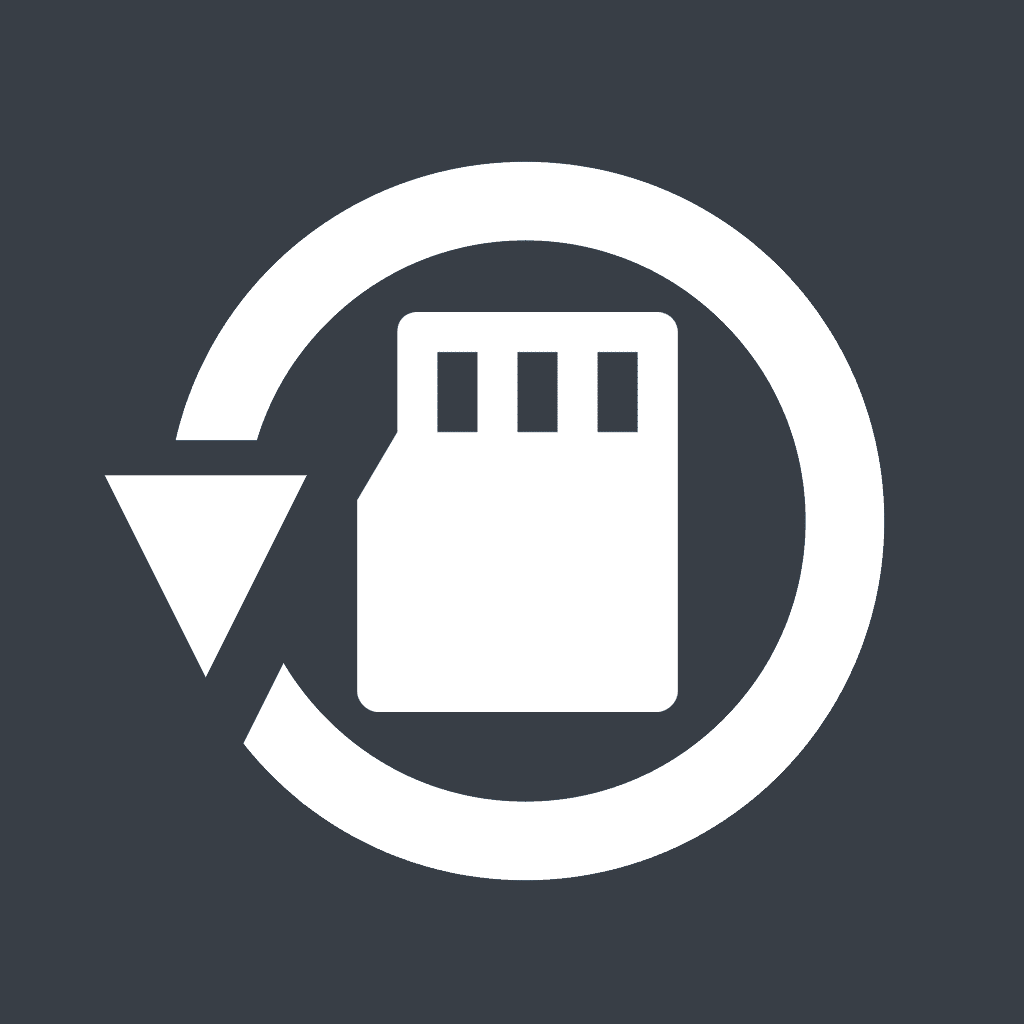 RecoveryRobot® Memory Card Recovery
Powerful memory card recovery software for recovering photo, video, and file from memory card used in digital camera or mobile phone
Recover from SD, SDHC, microSD, miniSD, CF, SmartMedia, MMC, XD, and more
Do-It-Yourself, Step-by-Step Memory Card Recovery; No Technician Is Needed.
Step 1. Connect Your Memory Card to Your PC
Before starting using RecoveryRobot Memory Card Recovery to recover your files, please make sure you have put your memory card in a card reader and connect it to your PC. Make sure you have installed all the required drivers or software to show the memory card properly in your PC, or your memory card will not be recognized.
Step 2. Scan the Memory Card for Recoverable Files
After you connected your memory card to your PC. The card will show in RecoveryRobot Memory Card Recovery, simply click the "Scan" button to start a scan for recoverable files. Please note the time it takes to complete the scan is determined by the volume of the memory card.
Step 3. Locate and Save the Recovered Data
After scan is complete, you can browse and preview the photos listed in the original tree structure of the memory card. After you decide which files you want to recover, please select them all and click the "Save" button. Choose the path you want to save these files to and it's done. Now you can see the recovered files in the destination folder.
RecoveryRobot Is Recommended by Both Pro and Ordinary Users

Ann Lawrence
Scunthorpe, UK
"I am very impressed with the software for ease of use and clarity of guidance, It certainly saved the day and I am delighted."

Raymond Cowie
Loughborough, UK
"I cannot thank you enough and would highly recommend you to anyone who loses important stuff from their computer."

Jay Douglass
Seattle, USA
"I cannot afford not to have it on my computer. It's like having fire, theft and flood insurance on your home, but on your hard drive."

Stephanie Fairey
Adelaide, Australia
"You have saved me a lot of money and returned some irreplaceable data to me, and I am extremely grateful."

Jasmine Reeves
Belleville, IL, USA
"I am a happy camper with a big sound of RELIEF. RecoveryRobot saved me from a huge bill and from a sleepless night! Awesome."
Average rating:
70 reviews
Dec 5, 2019
superlatively Rzcoved
Finally a great recovery program, I have tried so many recovery programs, I am an expert, The recovery robot does everything claimed and did it faster which was never claimed and I believe the fastest one too.

Some programs take so long, it felt like a whole day went by and it is say it is close to finishing, >The mn as it finished a pop up message stating a second program is need to recover the files no now it asks for another program from the same software company , but it was advertised to recover full partitions lost very is selling the very program stating partition recovery now needs file , don't the files in the partition get recovered too?

This Robot is the cat's meow, in recovery software, it recovered everything and did not take much time or ask for more programs to finish, or worse claim the drive is junk, no files can never be recovered and is just like some of the other recovery programs I tried, nothing was ever recovered or the hours and hours using the rest out there so if you retired time after time to recover a lost file like me and got both programs thinking finally! No, now it is say it is unable to recover anything and the drive is corrupt

Get recovered from nothing recovered syndrome and download recovery robot now, today and recover the lost files in your system once and for all. I did and it works like magic, thanks robot recovery.
Nov 27, 2019
data recovery rroboit
Excellent software, quite fast but extremely effective and easy to use. I have achieved excellent results. I highly recommend it.
Nov 4, 2019
Recovery Robot Pro
Excellent recovery program. It is very fast and accurate. It recovered all my lost data caused by an error in shutting off the computer.
Oct 31, 2019
Very good software
Very good software to use for recovering all kinds of memory source
Oct 24, 2019
Really helpful data recovery software
Personally I feel it very good. Also it is free to try.