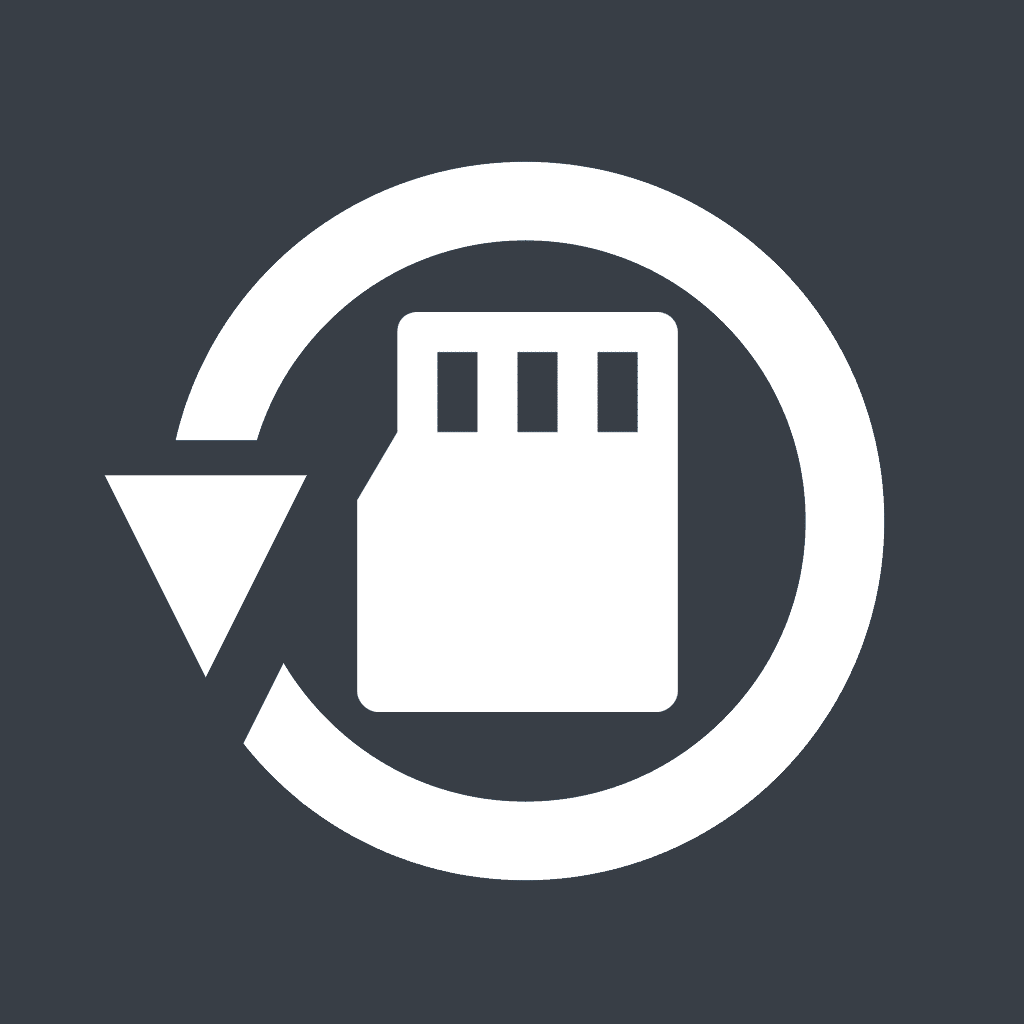 RecoveryRobot® Memory Card Recovery
Powerful memory card recovery software for recovering photo, video, and file from memory card used in digital camera or mobile phone
Recover from SD, SDHC, microSD, miniSD, CF, SmartMedia, MMC, XD, and more
Do-It-Yourself, Step-by-Step Memory Card Recovery; No Technician Is Needed.
Step 1. Connect Your Memory Card to Your PC
Before starting using RecoveryRobot Memory Card Recovery to recover your files, please make sure you have put your memory card in a card reader and connect it to your PC. Make sure you have installed all the required drivers or software to show the memory card properly in your PC, or your memory card will not be recognized.
Step 2. Scan the Memory Card for Recoverable Files
After you connected your memory card to your PC. The card will show in RecoveryRobot Memory Card Recovery, simply click the "Scan" button to start a scan for recoverable files. Please note the time it takes to complete the scan is determined by the volume of the memory card.
Step 3. Locate and Save the Recovered Data
After scan is complete, you can browse and preview the photos listed in the original tree structure of the memory card. After you decide which files you want to recover, please select them all and click the "Save" button. Choose the path you want to save these files to and it's done. Now you can see the recovered files in the destination folder.
RecoveryRobot Is Recommended by Both Pro and Ordinary Users

Ann Lawrence
Scunthorpe, UK
"I am very impressed with the software for ease of use and clarity of guidance, It certainly saved the day and I am delighted."

Raymond Cowie
Loughborough, UK
"I cannot thank you enough and would highly recommend you to anyone who loses important stuff from their computer."

Jay Douglass
Seattle, USA
"I cannot afford not to have it on my computer. It's like having fire, theft and flood insurance on your home, but on your hard drive."

Stephanie Fairey
Adelaide, Australia
"You have saved me a lot of money and returned some irreplaceable data to me, and I am extremely grateful."

Jasmine Reeves
Belleville, IL, USA
"I am a happy camper with a big sound of RELIEF. RecoveryRobot saved me from a huge bill and from a sleepless night! Awesome."
Average rating:
64 reviews
Sep 26, 2019
Super
Key features of the software almost cover all requirements of data recovery. Hopefully it becomes no 1 data recovery software in future.
Sep 16, 2019
Unparalleled recovery experience
用过很多的国产恢复软件,说实话很失望,尤其是放在桌面的文件被删除后恢复起来难上加难,我从7-data用到现在,真的很棒,继续加油。
I have used a lot of domestic recovery software, and I am very disappointed to tell the truth. Especially when the files on the desktop are deleted, it is difficult to recover. I have used it from 7-data, it is really good, continue to cheer.
Sep 6, 2019
Good app
Tested and good result.
Aug 10, 2019
Great recovery sofware
Very good software to use for recovery all kind of memory source. It is user friendly on the interface. And it really scan deeply to get all the formatted files back to life... really amazing and powerful software that I ever try out....
Aug 9, 2019
The best Recovery Program
My computer was corrupted. and I searched the Internet for days to get the safest, reliable and best program to Recover my PC and I found RecoveryRobot Pro. It scanned my computer and found the drive that was corrupted and totally recovered that drive. Try the program and you will not be disappointed.